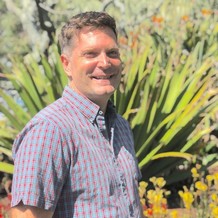 Greg Kirk
Facilitator/Coach, Taranaki
Greg helps businesses achieve peace by simplifying leadership through executive coaching and facilitating workshops. He has nurtured leaders on both sides of the globe as a lawyer, manager and confidante. Simplifying the complex and allowing others the space to build their confidence stokes Greg's fire.
Greg brings 20+ years of experience in employment law, employment relations and human resources to his coaching practice and workshops. He managed the Taranaki branch of the Employers and Manufacturers Association (now Business Central), was an employment lawyer in New Zealand and the United Kingdom and led Human Resources teams at the Taranaki District Health Board and New Plymouth District Council. He has been a licensed trainer for Blanchard International NZ in organisational and leadership development, volunteered his time as coordinator and facilitator of a nine-day community leadership programme in Taranaki (Legacy Leadership), and designed and delivered successful corporate leadership development programmes.
Greg builds a quick rapport with clients, gets a deeper understanding of an individual or team's work environment, and harnesses a reflective practice (asking questions to allow clients to reflect on their own abilities and strengths) to develop self-awareness about the impact they have in the workplace.
Greg is based in New Plymouth where he lives with his blended whānau.
Qualifications and Accreditations
Bachelor of Arts (Psychology)

Bachelor of Laws

Certificate in Professional Mentoring, Supervision and Workplace Coaching Skills

Accredited Instructor - Edward de Bono's Six Thinking Hats

®

workshop

Accredited mBIT® (multiple-braining) coach

Advanced Interactive Drawing Therapy practitioner

Certificate in Tikanga Māori (Level 3)