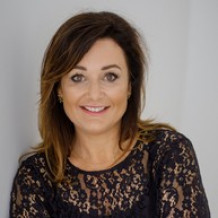 Belinda Thomas
Consultant/Facilitator/Coach, Auckland
Belinda Thomas is a facilitator, coach, mentor and consultant. She's driven to see you grow and succeed, whatever that looks like for you.
Her thing is lifting performance in business, leadership and life, using neuro and brain-based coaching strategies. And just to be clear, we're not talking a little gentle prodding here. Belinda will challenge you – but with loads of heart and plenty of laughs along the way.
You can expect unapologetic audacity, intelligent observation, and a tonne of broad experience. Belinda believes that success is fun, and won't stop until the individuals and teams she works with get there.
Belinda understands how hard leadership can be. She believes that leaders deserve to love what they do. It can be tough out there. Her approach is to partner with you.
As a former competitive sports woman representing New Zealand and Scotland, she knows all about high pressure and competitive environments. It was in that environment that Belinda learned the importance of coaching.
She brings 30 years of hands-on experience in a range of corporates, small business roles, running several of her own companies, as a board advisor and board chair. Her clients have been across a range of industries and at many different levels. She's well qualified to bring you a best of breed approach - she knows what works!
In her various roles as coach, consultant and facilitator Belinda has worked with organisations including Government Departments, ACC, St John, Powerlink Queensland, SEQWater, Tatua, Bapcor, HYPR, L'Oreal, Imak, Ray White, JB Were, Neo Consulting, Dual, Auckland DHB, and Livestock Improvement Cooperative.
No waffle, no woo woo, just incredible results, and the kind of inspiration that changes individuals and businesses forever.
Qualifications and Accreditations
Bachelor of Arts (Psychology)
Associate Certified Coach - International Coach Federation
Emotional Intelligence Assessor - Six Seconds
Dare to Lead - Brene Brown
Advanced Team Coaching Practitioner- Coaching and Mentoring International
Brain Based Coaching and Results Coaching Systems - NeuroLeadership Institute
NeuroLinguistic Programming - Influencing Now