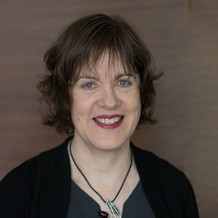 Desirée Williamson
Facilitator/Coach, Canterbury
Desirée is a specialist communication consultant, facilitator, mentor and coach. Her mission is to assist leaders and teams to lead and communicate so that they build great relationships, get shared understanding and achieve mutual purpose.
Desirée loves encouraging clients to strengthen their strengths and find solutions for their areas of development. She's worked in learning and development for over 15 years. Prior to going into business, Desirée lectured in the School of Business, Christchurch College of Education and at the University of Canterbury.
Desirée believes that self-aware, emotionally intelligent and high-performing teams start with leaders and team members recognising that we all have different, but equally valid styles. As an accredited Belbin Team Roles facilitator, Desirée uses the Belbin instrument, amongst other diagnostics, to help leaders create a positive team culture and lead more collaboratively.
An experienced practitioner in the secondary, tertiary, and TESOL sectors, Desirée's workshops are informed by robust research. They are also interactive, practical, and engaging, so participants can immediately apply key learnings in the workplace.
Organisations that Desiree has worked with include councils, lines companies, scientific laboratories, logistics companies, agricultural cooperatives, engineering consultancies, and many others. Her workshops include leading teams, communicating effectively, business and technical writing skills, courageous conversations and conflict, de-escalation skills, mentoring skills, oral presentation skills, and customer service.
Qualifications and Accreditations
Bachelor of Arts
LTCL Speech and Drama: Licentiate of Trinity College London
Certificate of Teacher of English to Speakers of Other Languages (TESOL)
Diploma of Teaching
Master of Applied Linguistics (completing)
Belbin Team Roles
Associate of NZ Speech Board (ANZSB: Public Speaking)