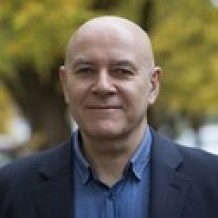 Marshall Cowley
Consultant/Facilitator/Coach, Auckland
As a consultant, coach and facilitator specialising in executive leadership development and organisation-wide cultural change, Marshall works with individuals and businesses internationally to close the gap between what they know and what they do, between what they plan and what they achieve.
For the past 30 years, Marshall has either been leading people, or helping others who lead people to do it better. He has worked on every continent except Africa (including Antarctica!) for clients such as the NZ Blood Service, Nestlé, 20th Century Fox, Motorola, Lion, Stantec, Programmed, General Mills, Mars Wrigley, Central and Local Government. He does this through team coaching (with a focus on Executive teams) and facilitation of strengths-based leadership development. He works with executives across the public, private and NFP sectors to build leadership bench strength and create achievement-based cultures aligned to strategy.
Along the way he's gained extensive experience in strategic human resource management (National HRD and Executive People and Culture roles), organisational development, leading change and strategy execution. Marshall has earned (and taught) tertiary qualifications in management and organisational psychology. He also collects diagnostic/psychometric accreditations like some people collect All Blacks memorabilia, currently at 20 and counting.
Marshall is also a proud founding member of the leadership team for the Homeward Bound Project, a 20-year initiative to equip a 10,000-strong global collaboration of women in science to lead, influence and contribute to policy as it informs the future of our planet.
Qualifications and Accreditations
Lifetime Accreditation in the Human Synergistics Life Styles Inventory (LSI), Group Styles Inventory (GSI), Organisational Cultural Inventory (OCI), Organisational Effectiveness Inventory (OEI) and Customer Service Styles (CSS)

Korn Ferry Emotional and Social Competency Inventory (ESCI)

Mayer Salovey Caruso Emotional Intelligence Test (MSCEIT)

SHL OPQ32 Ability Assessments

Korn Ferry Talent Q Ability Assessments

Quad Assessment's Business Acumen Gauge

Health and Care Industries Leadership Capability Assessment Tool (HILCA and CILCA)

Global Leadership Wellbeing Survey (GLWS)

Myers-Briggs Type Indicator (MBTI)

Lencioni - Five Behaviours of a Cohesive Team

Herrmann Brain Dominance Instrument (HBDI)

Bachelor of Commerce: Management and Organisational Psychology

Certificate 4 (Category 2) in Workplace Training Assessment