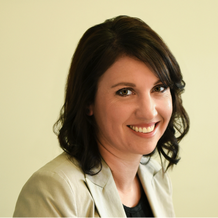 Alisa Bartholomew
Facilitator/Coach, Auckland
Alisa Bartholomew is a Career and Outplacement Coach, specialising in coaching solutions that help clients shape their career and navigate the job market. She has over 18 years' experience leading initiatives that span job search strategies, interview preparation, career coaching, career assessment and, importantly, CV and LinkedIn profile writing.
Working across a broad range of sectors, from large corporates as well as smaller businesses in engineering, manufacturing, education, logistics and innovation, Alisa is focused on supporting organisations and their people to achieve their goals and aspirations, perform at their best and cope effectively with change, transition, growth, redundancy and restructure.
Alisa has worked with hundreds of clients at all levels of business to support their decision-making processes and enable them to successfully navigate the job market. The outcomes that she helps her clients achieve can range from identifying a new pathway or brainstorming career options, through to clarifying talents and creating a job search strategy, and supporting them with the professional documents and tools needed to achieve their unique career aspirations.
As both a coach and workshop facilitator, her outplacement solutions help individuals and teams affected by change. She is a regular presenter on the topic of LinkedIn at industry forums and is a guest presenter on career development every year at AUT for their MBA programme.
Alisa's areas of expertise include:
career coaching
interview preparation and job search plans
performance coaching
CV and cover letter development
creation of LinkedIn profiles
social media strategy for job seekers
MBTI and Morrisby Career Assessment
workshop facilitation
Qualifications and Accreditations
Master of Health Science (Mental Health Development)
Bachelor of Arts (Psychology)
MBTI® Practitioner
Morrisby Certified
Coaching Training, Jim Bright & Associates
Career Coaching Training, Career Analysts