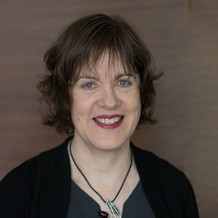 Desirée Williamson
Facilitator/Coach, Canterbury
Desirée Williamson designs and facilitates workshops for organisations on all aspects of communicating effectively. In particular, she enjoys delivering seminars which use creative and innovative techniques to help participants develop their oral presentation, written, interpersonal and media management skills.
Desirée is an accredited Belbin Team Roles Facilitator and uses the Belbin instrument to help team members understand their 'preferred' and 'natural' team roles, and as a result understand how to work more collaboratively as a group.
A wordsmith at heart, Desirée also writes copy, media releases and marketing materials for corporate clients. She believes that communicating key messages within a sound ethical framework, builds positive relationships and goodwill with stakeholders and enhances an organisation's image, reputation and credibility.
Desirée lectured in corporate communication in the School of Business at the Christchurch College of Education and at the University of Canterbury following the merger of the two institutions.
From 2006–2014, she also worked with the New Zealand Institute of Chartered Accountants (now CAANZ) preparing study material, and designing and facilitating workshops for the Chartered Accountants' professional competency Communicate Effectively and Ethics components.
Qualifications and Accreditations
Bachelor of Arts
LTCL Speech and Drama: Licentiate of Trinity College London
Certificate of Teacher of English to Speakers of Other Languages (TESOL)
Diploma of Teaching
Master of Applied Linguistics (completing)
Belbin Team Roles
Associate of NZ Speech Board (ANZSB: Public Speaking)