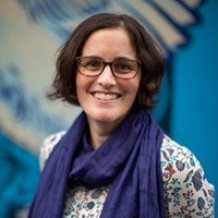 Dr Charlotte Brown
Consultant/Facilitator, Canterbury
Charlotte has been working in the field of risk and resilience for over a decade and splits her time between research and consulting. Her passion is using research to find practical solutions to problems facing organisations and society.
Charlotte is joint Managing Director at Resilient Organisations Ltd, a research and consulting group helping organisations, groups and communities to be future ready. Charlotte is also an Adjunct Fellow with the Department of Civil and Natural Resources Engineering at the University of Canterbury.
As a social scientist with a civil engineering background, Charlotte often works at the interface between physical and social sciences. Charlotte's areas of specialty include risk management, systems thinking, decision-making and organisational resilience. She has worked with a range of industries including critical infrastructure, health, local government, agriculture, and construction.
Charlotte is a skilled facilitator. She has taught both engineering and management to adult learners in both the polytechnic and university sector. She also has extensive workshop facilitation experience – working with diverse groups of people to share knowledge, generate ideas, and to problem solve. Charlotte has particular strengths in communicating complex ideas in a simple and effective way to both technical and non-technical audiences.
Qualifications and Accreditations
PhD in Disaster Management
Bachelor of Engineering (Hons)