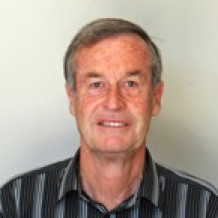 Dr Errol Wood
Facilitator, Canterbury
Errol Wood has approximately 45 years' experience as a teacher at secondary and tertiary levels, research scientist, science leader, university professor, information services manager and manager of a private training establishment. He is the author of over 60 reports and papers for peer-review science journals, and has authored two books and contributed chapters to two recently published international texts.
His role as a PTE manager has involved the writing of over 40 training packages for use by textile technology trainees in New Zealand, and developing a suite of advanced lectures on wool technology for the University of New England, Australia.
Errol has been an occasional referee for three international journals – Journal of the Textile Institute, the Textile Research Journal, and the International Sheep and Wool Journal. Until recently he has also been a part-time lecturer in Environmental Physics at Lincoln University and the principal tutor in wool and textile technology for the Apparel and Textile Industry Training Organisation (now Competenz).
Throughout his career in science and education Errol has frequently been required to review the written work of colleagues. Through this experience he has gained a sound understanding of what constitutes good technical writing.
Errol originally prepared a Scientific and Technical Writing course for the staff of AgResearch, where he was employed as Education Manager until July 2010. Since his retirement the course has been made available to a wider audience of scientists and engineers in various Crown Research Institutes, regional councils and private companies through Organisation Development Institute.
Qualifications and Accreditations
Doctor of Philosophy
Bachelor of Science (Hons)
Diploma of Teaching