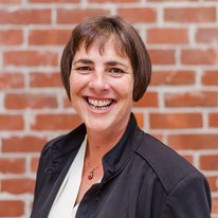 Dr Tracy Hatton
Consultant/Facilitator, Canterbury
Tracy's area of expertise lies in organisational risk and resilience, helping organisations to prepare for and get through times of crisis.
Resilience starts with building high performing teams that function effectively day to day. This enables organisations to adapt and innovate in challenging times. Tracy works with teams to assess the organisation and build effective organisational development strategies, focused on leadership and culture, adaptability, continuity and crisis management capabilities.
Tracy is joint Managing Director of Resilient Organisations Ltd, a niche research and consulting group based in Christchurch. She is an Adjunct Fellow in the Department of Management and Marketing at the University of Canterbury where she leads the Executive Development course, Leading Resilient Enterprises. She is also a facilitator for the Response and Recovery Aotearoa New Zealand (RRANZ) Emergency Response and Recovery Leadership Development programme.
She is a skilled facilitator who delivers engaging and effective training and workshops to help organisations thrive.
Qualifications and Accreditations
PhD Disaster Recovery
MBA (Distinction)