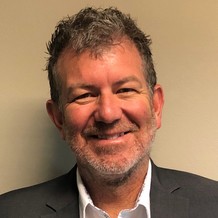 Greg Delaney
Consultant/Facilitator/Coach, Otago
Greg is a strategy and change specialist who loves exploring what's possible with his clients and helping them to operate in their strategic and personal stretch zone.
Greg has operated at General Manager and COO level across a diverse range of industries including forestry, sawmilling, heavy manufacturing, waste management, recycling, agriculture, transport and logistics. Over the past decade he has expanded his career into governance, public speaking, leadership consulting, workshop facilitation and coaching.
He has supplemented his real-world governance and management experiences with world-class education. He shares his lessons in a pragmatic way, with down-to-earth principles and practices, and brings them to life using memorable business stories.
Greg facilitates workshops to help teams clarify organisation purpose, set or refresh strategy, and execute change. He is particularly passionate about helping leaders drive and sustain strategic change and create measurable value for their organisation.
Greg also delivers The Leader's Guide to Storytelling workshop through which he helps participants learn and practise storytelling techniques that they can use to craft business stories that are memorable, impactful and relatable – ideal for leading change, inspiring action and helping people connect and relate to the storyteller.
Greg enjoys coaching and mentoring individuals to help them to resolve business, leadership and personal challenges. His coaching style focuses on the whole person to ensure those he works with are putting appropriate focus on their physical, emotional, mental and spiritual self.
Greg is passionate about learning. In addition to his qualifications, his professional development is an impressive mix of change, strategy, leadership and negotiation courses through international organisations such as Stanford University and Harvard Business School.
Qualifications and Accreditations
Bachelor of Management Studies (first class honours) - Waikato University
Executive MBA - Darden Business School, University of Virginia
Chartered Member of the Institute of Directors
Competent Toastmaster - Toastmasters International