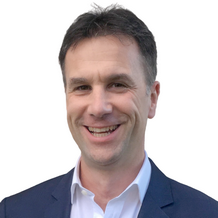 Owen Woollaston
Consultant/Facilitator/Coach, Waikato
Owen is a calm, thoughtful and experienced leadership coach and team development facilitator, with a strong project management and technical background. He is passionate about supporting people to develop their leadership capability, teams and organisations, and thanks to his dual perspectives as coach and engineer, he naturally takes a systemic approach - coaching and consulting with leaders and teams to understand and influence their environment, processes and stakeholders.
During his career, Owen has worked within organisations at board level, held senior positions, managed innumerable projects, established several project management offices, developed medical devices, and introduced Agile. He has operated a small IT company, an internet retail business and currently his coaching business. He has supported senior executives, school principals, sales professionals, business owners, engineers, health professionals and their teams on matters of strategy and vision, leadership, stakeholder management, resilience, self-mastery, stress management, life purpose, career path, sporting goals and work-life balance.
After experiencing 9/11 from the East Coast of Canada, SARS, multiple recessions, parenting four children, a seven-year earthquake insurance battle, and the uncertainty of COVID-19, Owen has had his fair share of 'life experiences' and is skilled at managing stress and supporting those who are struggling with uncertainty and overwhelm.
Owen is able to deliver a complete range of assessment tools at the individual/leader, team and organisation levels.
Qualifications and Accreditations
Associate Certified Coach (ICF)
NeuroLeadership Coach (NLI)
Advanced Team Coaching Practitioner (CMI)
EQ Assessor (6 Seconds)
Leadership Vital Signs Assessor (6 Seconds)
Team/Organization Vital Signs Assessor (6 Seconds)
Project Management Professional (PMI)
ICAgile Certified Professional (ICAgile)
Bachelor of Engineering (Hons)