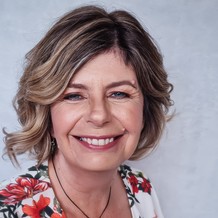 Rae MacDonald
Facilitator, Waikato
Rae has been a dynamic workplace trainer and coach for over a decade and specialises in supporting people to have courageous conversations in the workplace by facilitating engaging workshops to build trust and rapport within teams.
Rae designs and facilitates her bespoke workshops, providing a safe space for people to lean into their vulnerability, which enables them to address 'elephants in the room', look at their own leadership styles and build on their accountability.
She believes that everyone is a leader in their own way and uses 'The Emotional Culture Deck' to help people to have a greater awareness of their own behaviours and triggers. This leads to the discovery of the rituals or actions that can be changed or developed so that teams can thrive, whilst enabling people to feel empowered to share their views and needs, and to be motivated to achieve their common goals.
Wellbeing is an area that Rae is passionate about and uses 'The Wellbeing Deck' to elicit thought-provoking conversations that lead to people recognising and planning how to 're-fuel' their own wellbeing tanks. This gem of a workshop makes team members feel valued and inspired, so they are more resilient and productive at work.
Her Clifton Strengths of Futuristic, Strategic and Activator are called upon when Rae sees the potential that teams have, helping them to recognise that potential and supporting them to plan a way forward. Her WOO and Individualisation strengths mean that she builds rapport quickly, whilst discovering the uniqueness in everyone she works with. Using these strengths enables Rae to provide bespoke training applicable to the teams with which she works.
Her clients are in the manufacturing, farming, hospitality and construction sectors.
Rae has a thirst for helping women who have experienced personal challenges, to support them to stand in their truth, so that they can move forward in achieving their dreams with confidence, courage and dignity. She is also a Hub Leader for the Dairy Women's Network, supporting the dairying community in the Waikato.
When she is not working with people, she likes to escape the busyness by exploring our beautiful country on the motorbike or chilling on the boat, fishing.
Qualifications and Accreditations:
Pro Rider Certified Emotional Culture Deck Consultant
Certified Facilitator of the LEGO® SERIOUS PLAY® methodology
New Zealand Certificate in Adult Literacy and Numeracy Education (Vocational/Workplace)
Certificate in Teaching English to Speakers of Other Languages