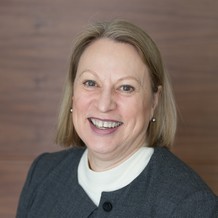 Dr Michelle Shields
Consultant/Facilitator/Coach, Canterbury
Michelle is an independent organisational development consultant. With over 30 years experience in industry and academia, she brings a unique blend of evidence-based applied learning to the organisations with which she works.
She has worked with numerous organisations in both New Zealand and around the world including most recently Canterbury Health Laboratories; Canterbury, Manukau and Waikato District Health Boards; Air New Zealand; Emirates Airlines; the Universities of Canterbury and Waikato; Ballance Agri-Nutrients; and AgResearch.
The work she has performed includes the design and delivery of leadership programmes; assessment and redesign of performance management systems; development of HR strategy; development of competency frameworks; implementation of HR information systems; 360o reviews and feedback; facilitation of shared purpose and vision; and design and delivery of workshops in change management, relational leadership, negotiation, courageous conversations, advocacy and influence, systems thinking, Appreciative Inquiry, high performing teams, coaching skills, customer satisfaction and Total Quality Management, prioritisation and delegation, Tipping Point, self-awareness, collaboration skills, and Belbin Team Roles.
Before taking up permanent residency in New Zealand in 2002, Michelle worked as an internal consultant with several North American companies including American Airlines, IBM, Nortel Networks and Bell Northern Research. She is a Chartered Member of the Human Resource Institute of New Zealand, and a New Zealand partner to Zenger Folkman's Extraordinary Leadership development offerings.
Qualifications and Accreditations
Doctor of Philosophy (HRD Psychology)
Master of Science (Organisational Development and Behaviour)
Bachelor of Science (Arts Management)
Myers Briggs Type Indicator (MBTI)
Belbin Team Roles
CEB/SHL OPQ Personality and 360o
Change, Dialogue and Action
Extraordinary Leader 360 and Coaching
David Rock's Results Coaching
Brava Trak Coaching