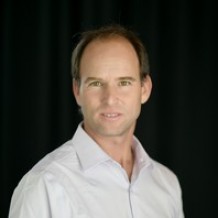 Gilad Wagner
Consultant/Facilitator/Coach, Canterbury
Gilad is an OD consultant with many years of experience, working with organisations and individuals across the world, guiding significant positive change. In 2003 he founded his Israel-based organisation – Milestone – and continues to lead that business from his new home in New Zealand.
As part of Gilad's broad consulting and organisational experience, he has led international projects, including global workshops in Israel and abroad, specialising in multi-cultural operations and the generation of engagement within large groups. Gilad consults with senior managers and guides them through significant organisational change processes, from recruiting management teams for a new organisational initiative, through designing training programmes for organisations' managers who support the desired mindset change and providing the practical tools to engender the change itself.
Over the years, Gilad has led creative and innovative organisational development solutions that he customises to each client's 'language' from 10-day, personal, experiential guidance on a 1:1 setting, to a film festival in Boston, a 250 VPs' conference in Lisbon, team development exercises under extreme desert conditions, and a custom programme for hundreds of managers across nine different locations, around the world.
Gilad was an officer in the IDF's prestigious Sayeret Matkal Reconnaissance unit and actively serves in the army reserves.
In 2022 Gilad relocated to Christchurch New Zealand, with his wife and four children for a new adventure, where he combines being a CEO and his love for adventure – outdoor adventure and organisational adventures as consulting and leading change (individual and group).
Qualifications and Accreditations
BSW – Social Work, Ben Gurion University
Facilitator Course – Tel Aviv University
Certified NEWS® Coach