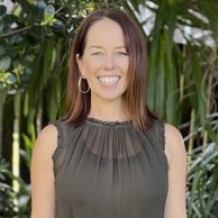 Julia Stockman
Facilitator, Taranaki
Julia is an experienced facilitator with 25+ years working in the people and culture space. She has worked across both private and public sector organisations, delivering and facilitating leadership programmes, resilience workshops and culture change projects. Much of her experience has come from aligning people strategy with business objectives and leading organisations through change.
Julia's solid HR background and experience enables her to understand the reality of the everyday challenges that businesses face. She takes an intuitive, holistic yet grounded and pragmatic approach to understanding the dynamics of people and how these translate to successful business solutions through strategy and culture alignment.
Her passion is helping grow healthy, high performing teams (she isn't afraid to gently nudge and challenge the status quo) and her approach is informed by on-going research in the science of mindfulness, and how this strengthens the connection between performance and wellbeing.
Julia describes herself as being determined and focused, with a high sense of integrity. She approaches life with full energy - she doesn't believe in doing things halfway or half-heartedly!
Her own experience and journey has led her to discover the importance of balancing the body and mind to help navigate the challenges of life, and it is this that inspires her to share knowledge to build positive wellbeing cultures. In addition to her Yoga Teacher qualifications (which she firmly believes compliments her 'day job'), she is currently working towards becoming a Certified MBSR Mindfulness teacher through the Mindfulness Training Institute.
Qualifications and Accreditations
Post Graduate Diploma in HR Management
Approved Let's Talk Resilience at Work Facilitator
Change Management Practitioner, APMG
Herrmann HBDI Certified Practitioner
SHL Psychometric Testing Practitioner