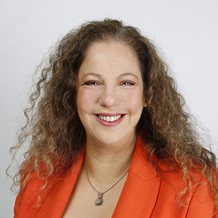 Karin Sugar
Consultant/Facilitator/Coach, Canterbury
In the 20+ years since graduating with a Psychology degree, Karin has gained experience in large international corporations (8+ years at Cisco Systems), been a conference speaker at local, national and international conferences in New Zealand, Australia and the US, served on the board of the IIBA NZ chapter for over five years, and created and taught a tertiary degree course in Business Analysis.
Karin spent the first part of her career experiencing first-hand being a Project Manager, a Programme Manager and a Business Analyst and then moved into the consulting space, becoming a trusted adviser within small, medium and large organisations across a wide variety of industries.
In 2018 Karin became a Gallup-Certified Strengths Coach. She now uses this research-based methodology to support her clients through transformational change – on an individual, team and organisational level.
Karin's top CliftonStrengths themes are:
Positivity
Connectedness
Arranger
Strategic
Woo
Includer
Maximiser
Qualifications and Accreditations
Bachelor of Arts Hons (Psychology)
Prince 2 Practitioner (Project Management)
Gallup Certified Strengths Coach