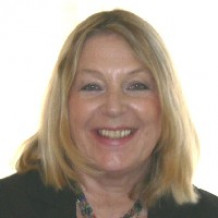 Leanne Markus
Consultant, Auckland
Leanne Markus is a registered psychologist, Principal of Performance Group International (Consulting Organisational Psychologists) and Managing Director of Centranum Group (Auckland-based developers of web-based software for capability and competency development, performance management and succession planning).
Leanne has held senior operational roles in retail, service and manufacturing organisations in the UK and New Zealand. Since the establishment of Performance Group in 1993, she has been involved in OD consulting, completing projects across a broad range of industries including many of New Zealand's larger businesses and Government departments.
At Centranum Group she leads the team in the configuration and deployment of customisable talent management technology platforms for clients in New Zealand, Australia, Singapore, the Middle East and the USA.
She has lectured in psychology, and related business, HR and IT topics at various New Zealand universities, and is an industry adviser to the Department of Psychology, University of Auckland.
Leanne's perspective on Human Capital and Organisational Development is grounded in the combination of her business experience and professional training. An advocate of evidence-based practice, she maintains an in-depth knowledge of research in the field of Industrial and Organisational Psychology, using it to inform best practice in HR practice and the development of supporting technology.
Her particular area of specialisation is competency-based management for knowledge intensive organisations.
She is the author of several papers and articles on HR systems and work force competencies, and is a speaker at industry and academic conferences in New Zealand and overseas.
Performance Group is the New Zealand distributor of psychometric assessments from Sigma Assessment Systems Inc, a provider of instruments independently validated and extensively used in academic research.
Leanne is a member of the New Zealand Psychological Society, American Psychological Association, Society of Industrial and Organisational Psychologists, Human Resource Institute of New Zealand, Singapore Human Resource Institute, and Society for Human Resource Management (USA).
Qualifications and Accreditations
Master of Arts (Hons) Psychology
Master of Business Administration
Bachelor of Arts (Hons) Philosophy
Registered Psychologist (NZ)
Sigma Assessment Psychometric Instruments
Chartered Organisational Psychologist, Institute Organisational Psychology (NZ)