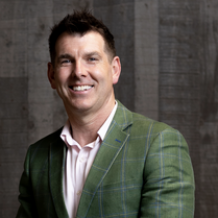 Paul Dolan
Facilitator/Coach, Canterbury
Paul Dolan has 17 years of experience as an organisational leader, nine years of leadership coaching experience, coupled with experience working for public, private and corporate enterprises. As a result, Paul has gained unique expertise that allows him to work with organisations, teams and individuals, helping them to perform to their potential.
With a proven background in successfully driving change within organisations and experience in a range of roles, including project management, cross-functional team leadership and organisational leadership, Paul offers a unique and valuable skillset. His experience, and the knowledge gained from his recently completed MBA, means he has an up-to-date knowledge of modern leadership and management practice, and fully understands the challenges leaders face on a day-to-day basis.
Paul facilitates effective leadership, culture and team development, change, and 'train-the-trainer' workshops that are bespoke to the people and organisations involved. Drawing on his background in education, Paul is skilled in creating impactful and practical sessions where participants are actively involved and can immediately start introducing the content explored.
Paul has worked with a range of individuals from a variety of backgrounds and professions as a leadership coach. He loves working with potential and current leaders who are looking to reflect on, develop and improve their knowledge, skills, capabilities and mindsets as they move towards specific goals they are looking to reach.
While all leaders Paul works with want to develop their leadership skills so they become more effective at work, others also want to develop areas of their life that have become secondary to their work requirements. As a result, he helps leaders reflect on how their current lifestyle impacts those they serve at work, themselves and their families. This area of development not only ensures leaders perform at their best at work but in all areas of their lives.
Qualifications and Accreditations
Master of Business Administration (Distinction)
Post Graduate Certificate in Strategic Leadership
Bachelor of Education
Diploma of Teaching
International Coaching Federation Certificate in Executive and Organisational Coaching