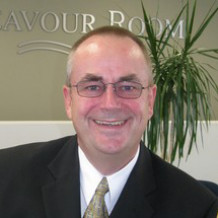 Robin Rawson
Facilitator/Coach, Canterbury
Legacy Leadership is the culmination of more than three decades of extensive research, personal reflections and professional studies by Robin Rawson into the critical attributes of the truly great leaders of our time.
Robin is one of New Zealand's leading adult educators and for over 30 years has assisted thousands of senior managers, executives, business owners, parents, school teachers, Government officials and community leaders.
During that period he has coached, mentored and challenged those in positions of power to execute that power with integrity, empathy and humility.
Robin genuinely cares not only about what people learn, but more importantly what people DO with what they learn. His style of teaching is very practical and hands on allowing you to engage in a meaningful, provocative and memorable experience.
Robin is a senior consultant for the NZ Institute of Management (NZIM) South Island wide and an accredited 4QL educator with the Wilf Jarvis Foundation.
Qualifications and Accreditations
Diploma in Adult Education (NZIM)




National Certificate in Business Studies

Certificate in Training and Development

4QL Educator